The next major release of SimpeS (probably the 1.7) will introduce the new quality control feature. This feature, commonly used in production and testing environment, allows to control and verify the quality of a given device, assuring that the measured values being inside a predefined tolerances.
The QC panel on the left, is divided in 4 main areas:
Info Area: Gives informations about QC test and D.U.T.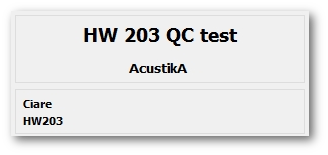 Control Area: Allows to start stop and restart QC procedure.

Overall Result Area: Display the last test result and informations about the test session.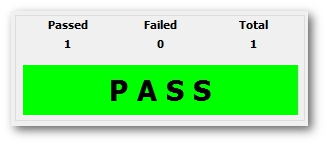 Detailed Stats Area: Display detailed informations about the results of the test session.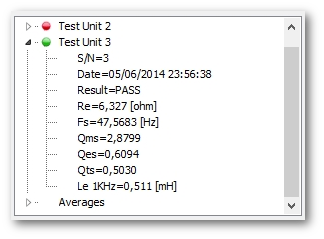 The QC procedure verify that the impedance modulus stays inside an upper and a lower data limit defined by the user. The procedure can also check a set of Thiele and Small parameters, and calculate their averages.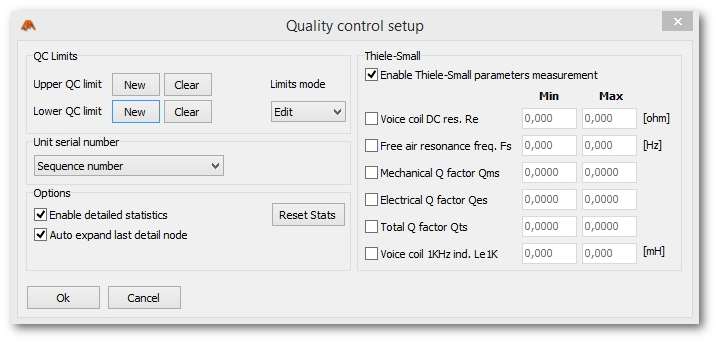 Data limits can be drawn and edited with a few click in an easy and intuitive "visual mode"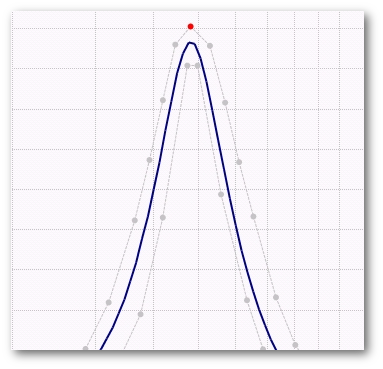 The new "zoom area" feature can also be helpful to draw data limit or to take a closer look to your measures.