SimpeS 1.5 version is released!
The new major release of SimpeS is now available for download.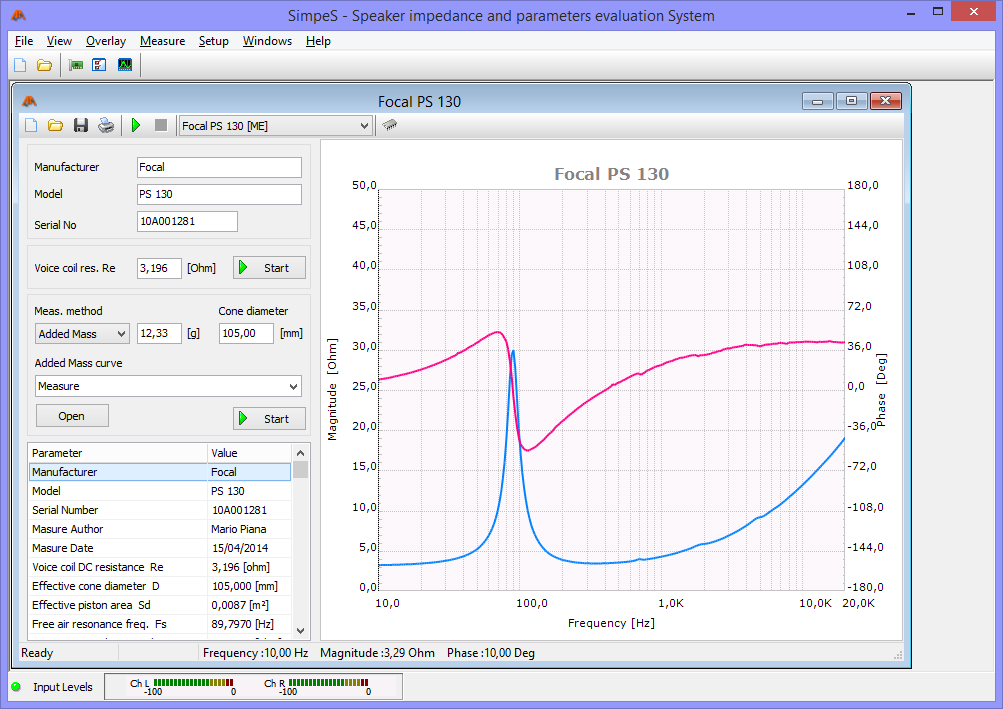 Among the new main features:
Improved graphics interface.
Added drag & drop support.
Added new input level meter bars.
Added Sinusoidal Sweep measurement method.
Implemented a more efficent and intuitive interface for Thiele-Small parameters. measurement
Added User manual.